Click thumbnails to enlarge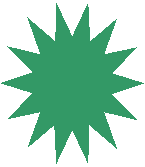 tool rolls available for Aston DB's and V8's

This DB4 interior was completely retrimmed. 

The entire 

interior was 

stripped down to bare metal. All new foam and padding was installed. New door panels were fabricated. The Connolly leather hides were meticulously cut, sewn and installed by our leather craftsmen. Wilton wool carpeting was fitted and bound in leather. The dash panel was recovered in the correct black vinyl. A wool headliner was installed and then glass was reinstalled using new rubber seals

Here is a rare DB5 convertible with a new top installed, that was hand made here at Coachtrim. 

Of course the top frame and side glass were properly adjusted. Then the frame was lubricated and new rubber seals were installed. 

Coachtrim also retrimmed the complete interior on this beauty.

This magnificent specimen went on to win "Best of Show" at Lime Rock 2007

Congratulations Jim

Another complete retrim of an Aston. This time a DB6 Volante.

Again the interior and trunk were stripped to bare metal and were trimmed with the correct materials to the original patterns. A new convertible top was also fabricated and installed. Note the top boot made in the same leather as in the interior and fitted with the correct Tenax fasteners.

Pictured here is our DB7 Rear Seat Conversion.

Unless you have small children the rear seat in a DB7 is basically useless. We fabricate a parcel shelf to replace the rear seat. Coachtrim can build this shelf to suit your needs. It could be just a simple straight shelf, or one with lockable storage compartments, or it can house a subwoofer. On the convertible the original rear seat components are removed but not modified so that they may be reinstalled to original in the future. 

After purchasing this Aston DB7 

the owner decided that the two tone leather upholstery was not to his liking. So the Aston was delivered to Coachtrim and all the leather seats and interior panels were recovered

Here is the condition this DB6 was delivered to our shop from a paint shop. The interior had been 

removed and was stored in boxes. 

This was not a problem at Coachtrim. 

We have over 20 years experience working with Astons. 

As you can see in these "after" 

photos we knew where every part 

went and how they should look. 

Not all Aston interiors are restored to factory original. Here an Aston V8 is 

trimmed in a non-

original leather color. 

Also not original, we installed a leather headliner, quilted leather rear deck, and a new  sound system. In the next photo we see an early V8. 

This upper door 

panel has been 

modified to accept Factory wood inserts as found in later Aston V8 models. 

Yes we recover Steering Wheels and Gear Shift Knobs

Floormats available for your Aston

                     Coachtrim floormats are made with Wilton Wool carpet to match your Astons carpet.

                     A durable heelpad and embroidered logo are stitched to the carpet and then the mat is attached to a heavy nonslip rubber backing. Finally a leather binding matched to your interior is stitched around the edge. These floormats are guaranteed to stay in place and not bunch up.

Rolls Royce quality Lambswool floor overlays are also available to fit your Aston

Leather covered Key and Remote

Vanquish key and remote 

covered in black leather 

with added strap

We cover your key and remote with leather to match your interior $395

Steering Wheels

Vanquish steering wheels from the 

factory are only available in black. 

Coachtrim will recover your wheel 

to match your interior.