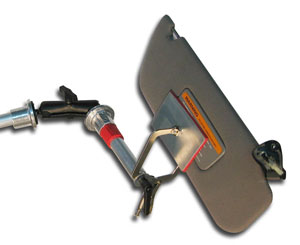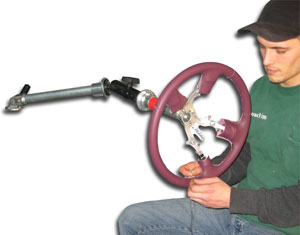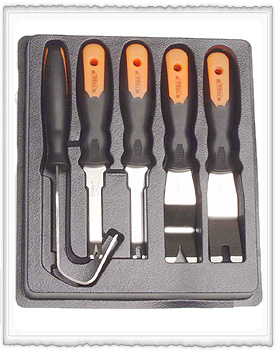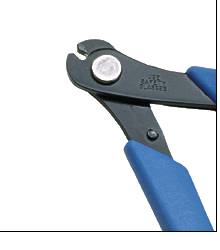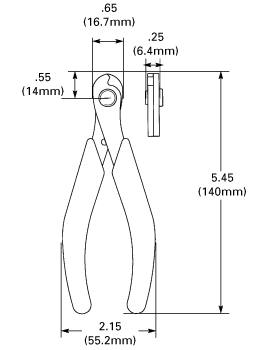 Shearing cut combined with high mechanical advantage make cutting

steel hog rings seem effortless. Cushioned rubber grips and light touch return spring for operator comfort.

Flex'N Hold   Steering Wheel Bracket

The Flex'n Hold is a fully adjustable locking arm to hold steering wheels while you hand stitch leather covers

Screw the Flex'N Hold to your workbench, wall or any other convenient spot and comfortably sit in your chair while stitching

Flex'N Hold is a product available only from Coachtrim. It was invented here and is manufactured right here in our shop

Holds sun visors while hand stitching. This bracket is an attachment to the Flex'N Hold

Can also be used to hold other flat objects to be hand stitched

Another exclusive Coachtrim product

To purchase these products please call our office at

203 743 6556

This new 5 pc. set is perfect for removing door and trim panels, molding, emblems, or any small prying jobs

These tools feature highly polished stainless steel heat treated blades and ergonomic handles with thumb stop for maximum control.

Lifetime Warranty                              $48.00

Steering wheel not included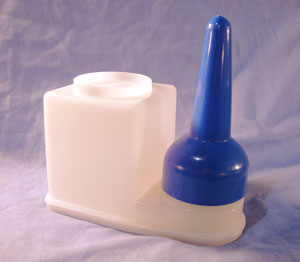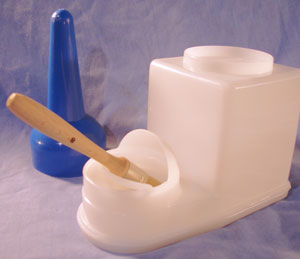 Glue container for your everyday brush

adhesive. A quality product made in Europe.

1 liter capacity

brush included

             $38.00