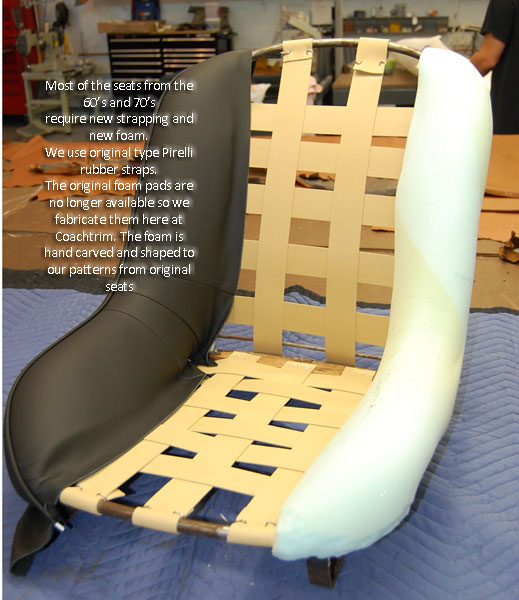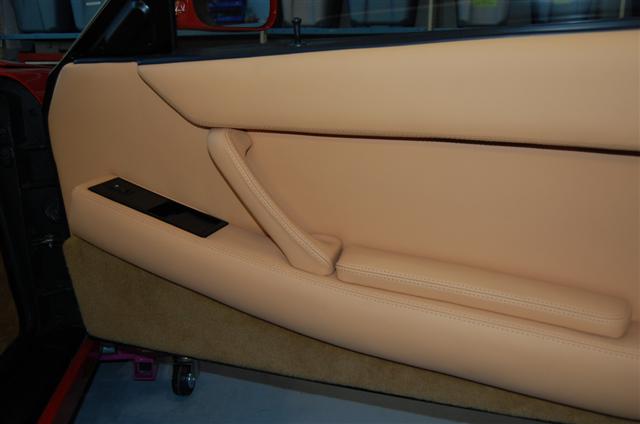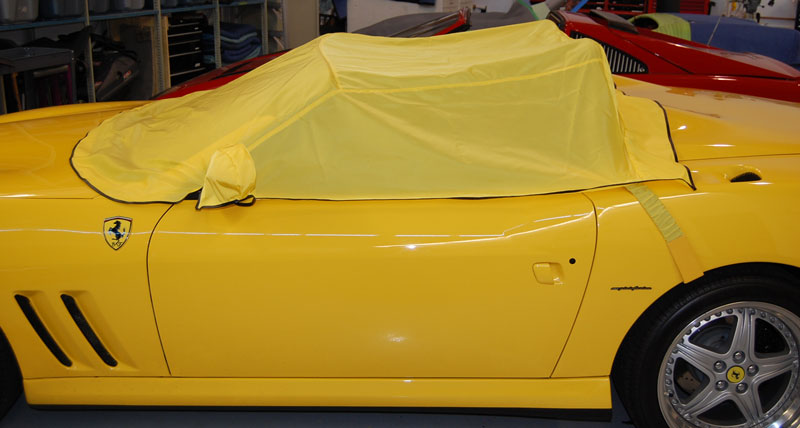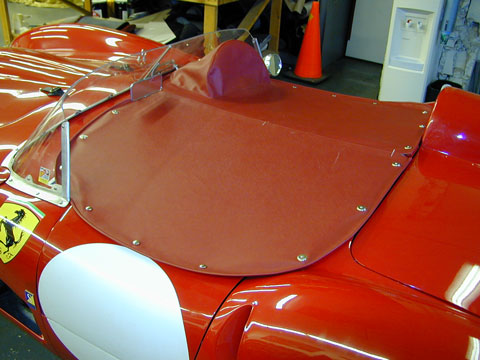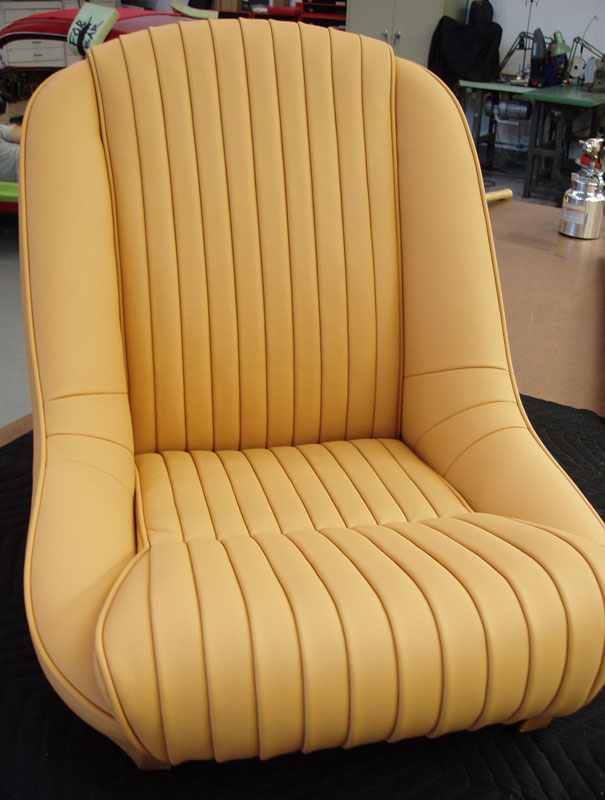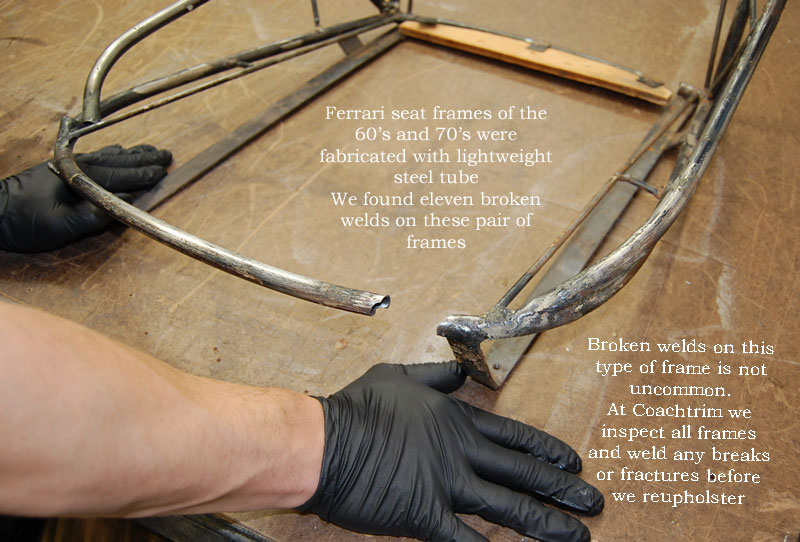 All trim work shown on this page was custom fabricated and installed at Coachtrim

Daytona Stripe Seat Conversion available for

360, 430, 550, 575, SuperAmerica models.

This conversion is not a mail order item.

Seats must be shipped to our shop.

Daytona / Dino Steering Wheels Rebuilt

Is your leather covered steering wheel crumbling in your hands.

Coachtrim can rebuild that steering wheel

We strip the wheel down to bare metal, recast the rim with urethane rubber, and handstitch a new leather cover just like the original.

Scroll down page to see pics of these models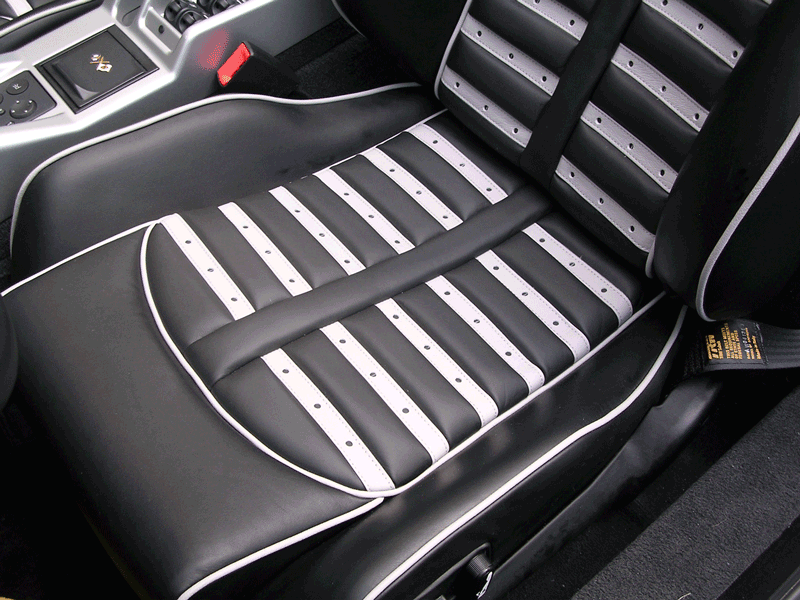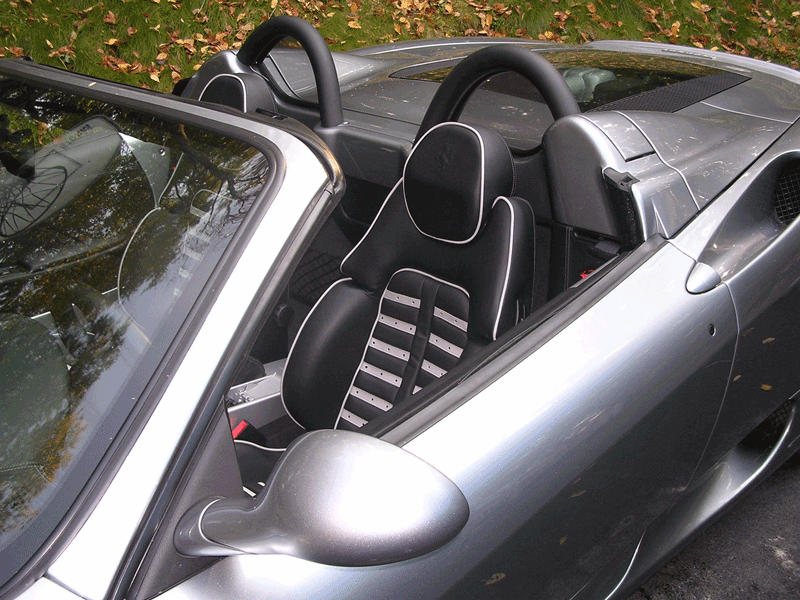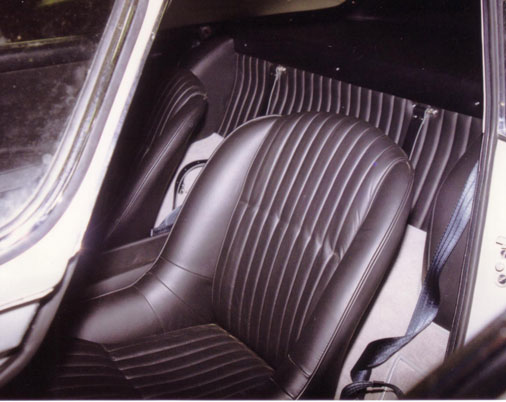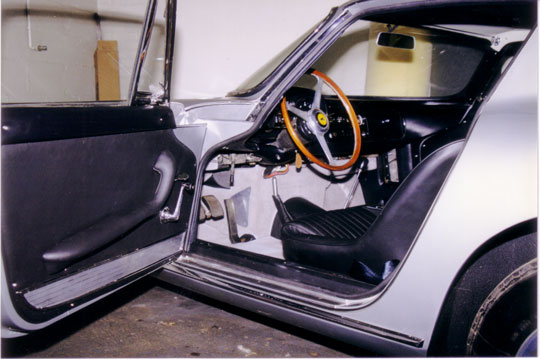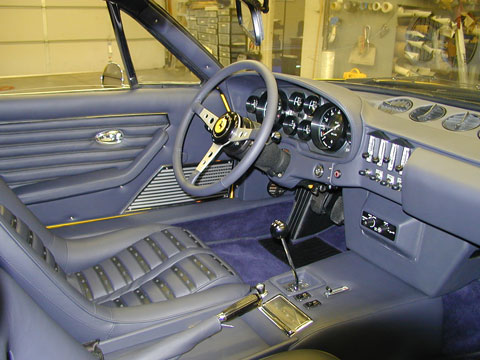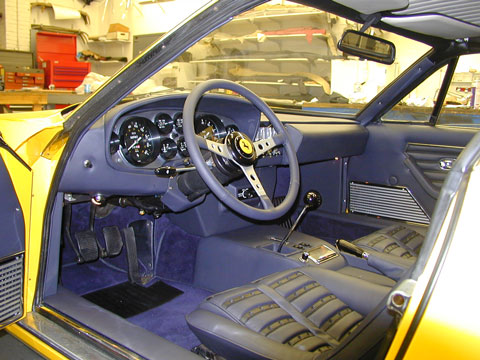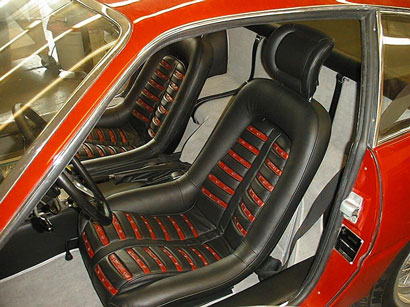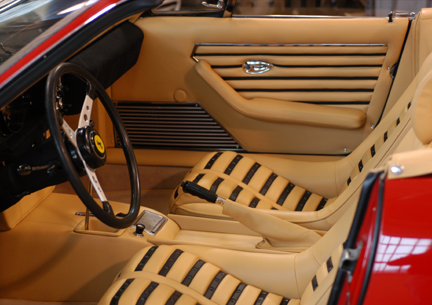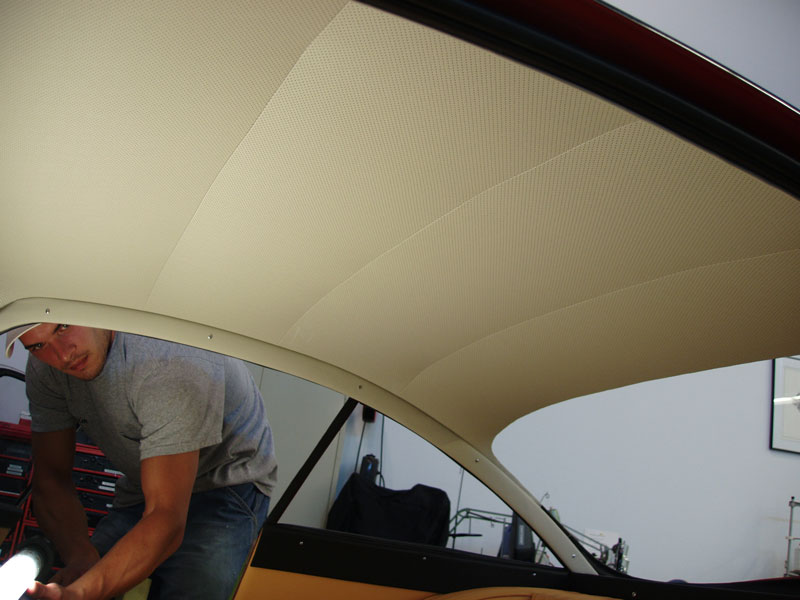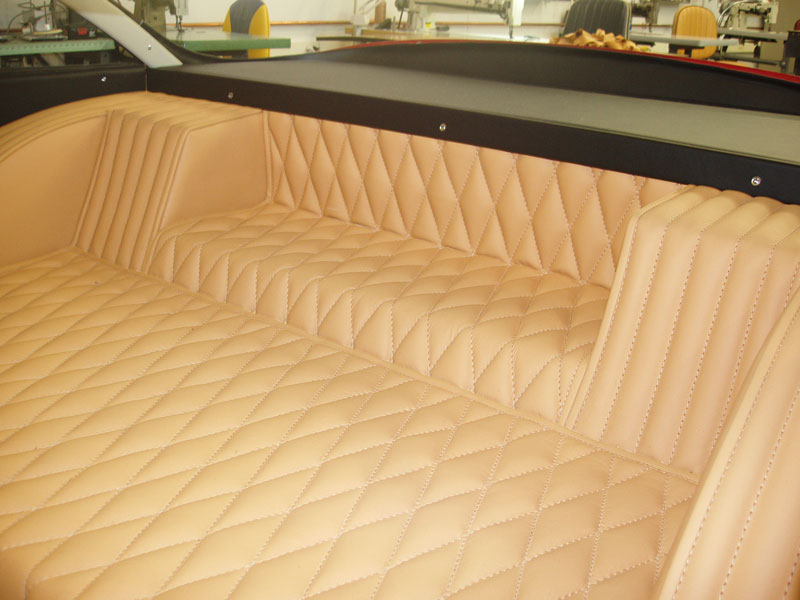 The  rear luggage deck of a Ferrari Lusso is very labor intensive, requiring many hours of stitching

Ferrari Lusso headliner just completed like original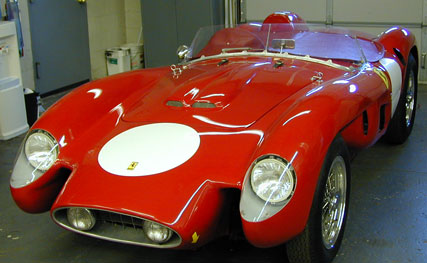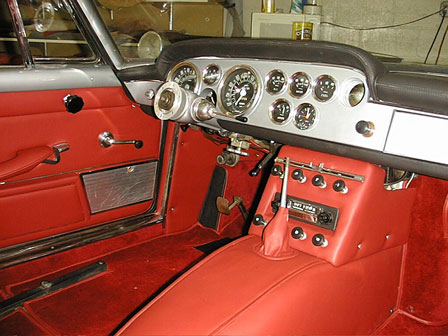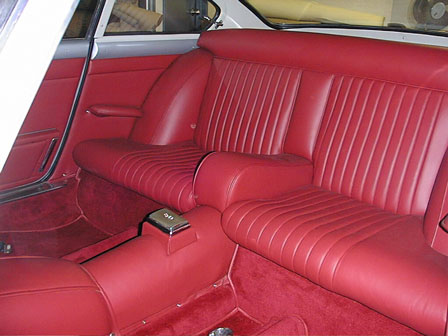 custom made cockpit cover   Ferrari 575 Barchetta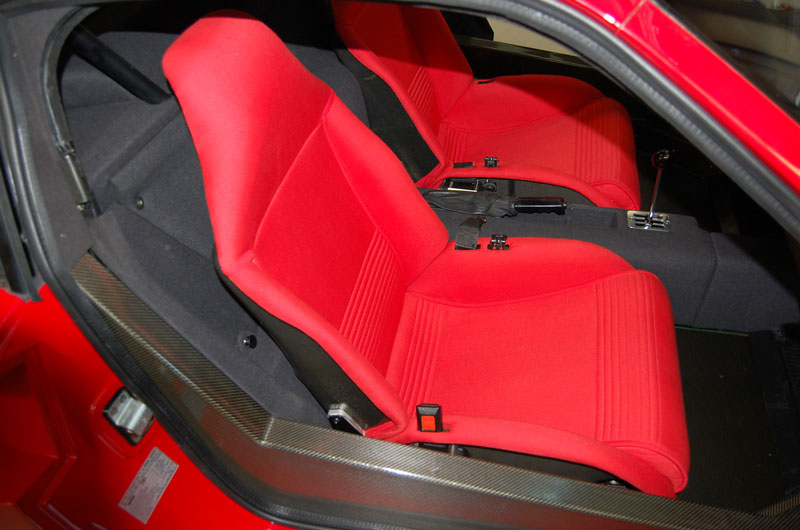 seats recovered with correct Nomex fabric in F40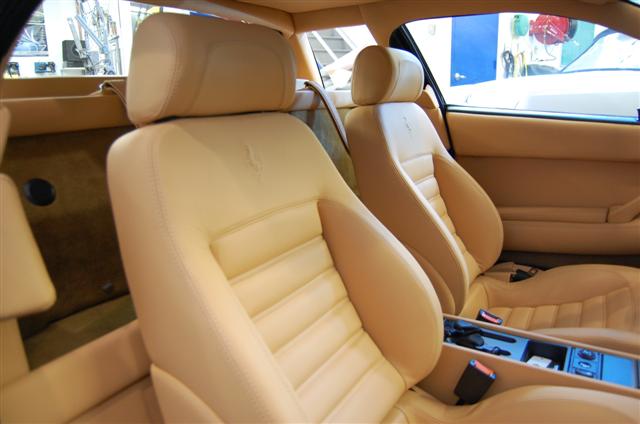 New seat foam is available for Daytona and Dino

The original "mousehair" fabric is once again available  for dashes