Leather Types

Leather is tanned, dyed, and finished in many different ways. There will be a hands on demonstration, display, and discussion of the different types and their characteristics.

Advanced Leather Workshop

Course Outline

Working with Leather

Many demonstrations in this category. You will learn many different techniques, such as wet forming, stretching, hammering, skiving, splitting, storing, and wrapping.

Exotic Skins and Leather

Discussion of various exotic skins and leathers available to the leatherworker. How they may be used, and the limitations of different skins. Many types on display

Sewing Leather

Demonstration and exercise of machine sewing various types of pleats, seams, channeling,

top stitching, tuck and roll, piping and binding.

Hand stitching leather such as wrapping steering wheels, gearshift knobs, etc is also taught.

Leather and Adhesives

With today's interiors utilizing numerous composites and plastics, many different types of adhesives need to be used. If your shop is using only 2 adhesives you are in serious need of this demonstration. The workshop will show you when, where, and how to use the correct adhesive

Pattern Development and Layout

Making patterns for leather is an exacting task. Leather is expensive and mistakes cut into profit. All areas of a leather hide cannot be used. Significant time is devoted to explanation, demonstration, and exercise to hone these skills.

Leather Skiver

Demonstration of the Fortuna type electric skiver. How to set it up, adjust it, use the various attachments. You will know when to use it and what it is capable of doing for you.

Leather Splitting

Demonstration and use of a band knife leather splitter. Not all projects can be completed using standard upholstery weight leather. A valuable tool.

Foam Padding

Very important when working with restorations. If the foam is old and no longer usable, your leatherwork will not have a finished appearance or feel. When new molded foam pads are not available for your project, new foam must be cut, glued, shaped, or poured to correct size and shape. This is also demonstrated at the workshop.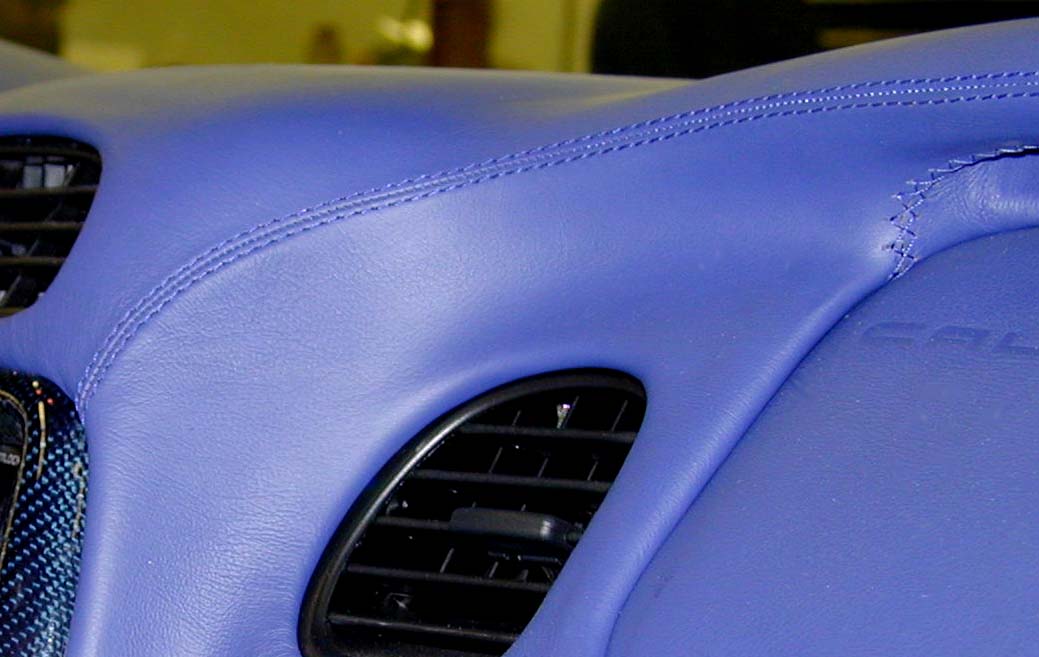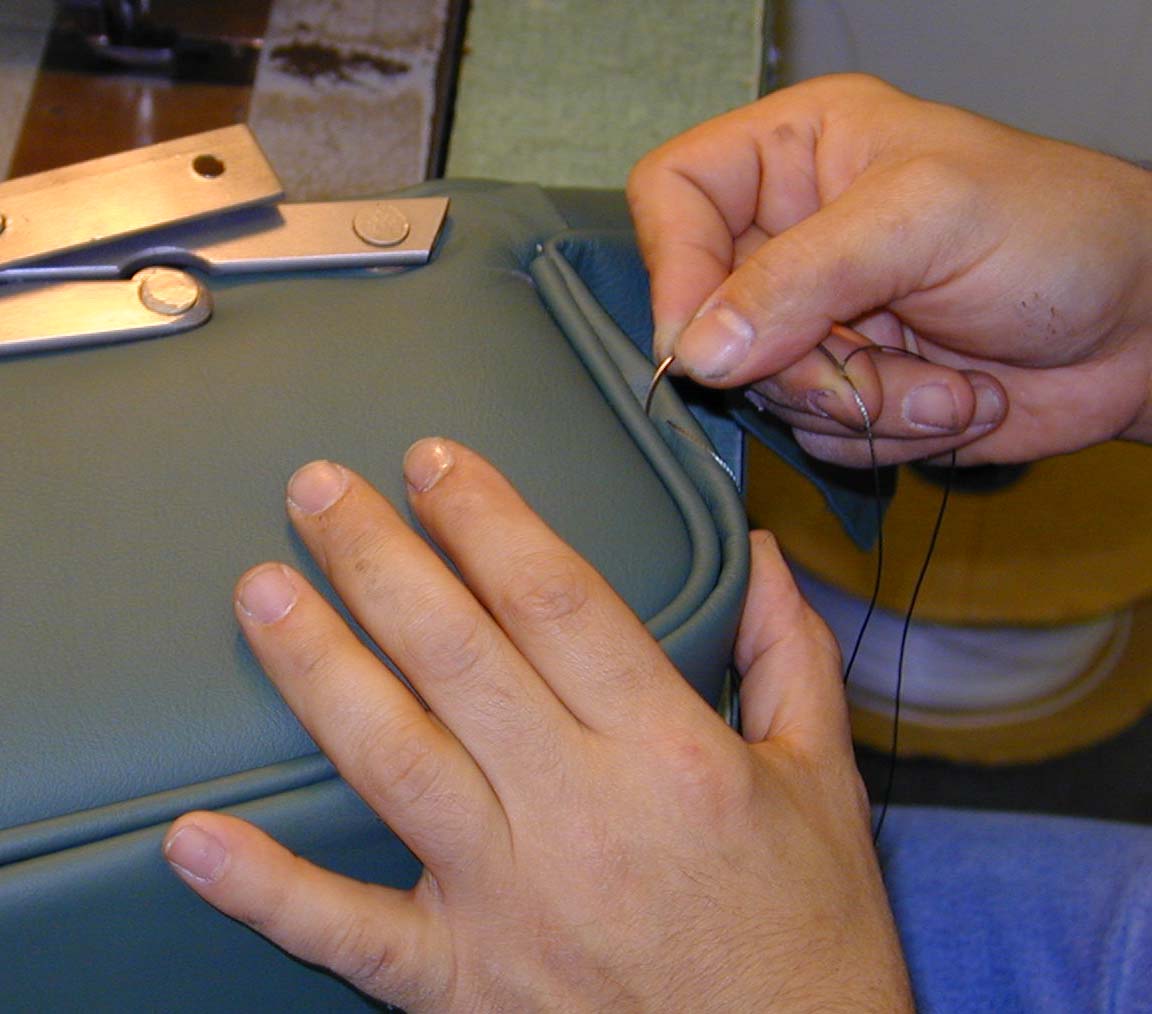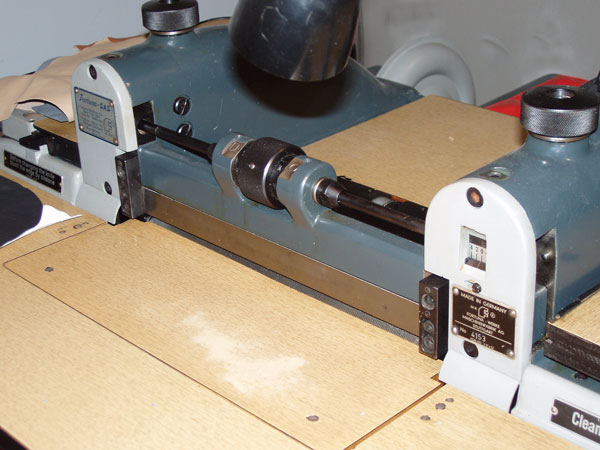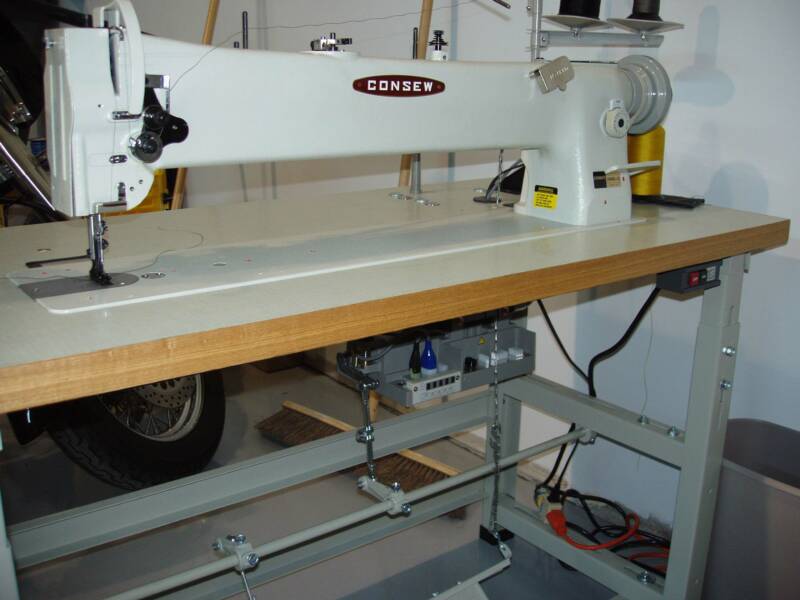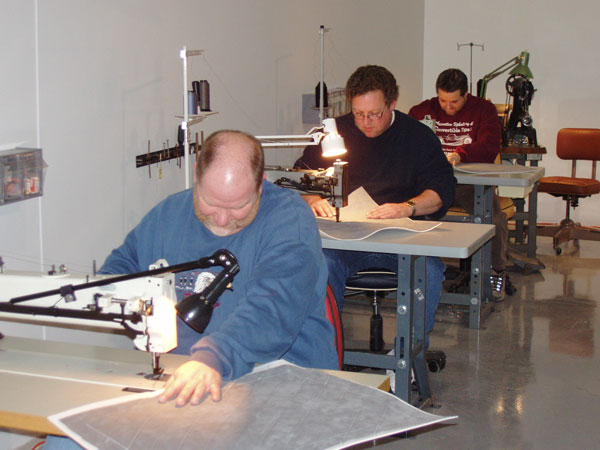 Students get hands on experience on all the various equipment in the shop

We have six sewing machines of various types and setups

Sewing Machines

Discussion of the various types of sewing machines and motors available. Choose the correct needle and thread combination, using speed reducers, attachments, and hand cranks. How to set up and adjust your machine for optimal performance with leather